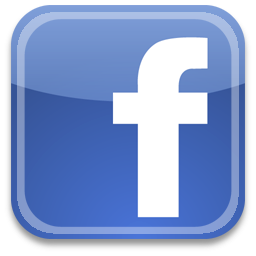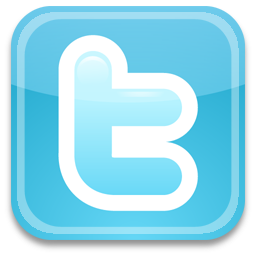 HOURS: Monday - Friday, 10:30 AM to 7:00 PM; Saturday, 10 AM to 5 PM; Sunday, noon to 5 PM

If you call before/after business hours & we don't pick up, please leave a message...we'll return your call ASAP. We do respond to brew emergencies!



BREAKING NEWS:

NORTHWEST BEERS AT THE NATIONAL HOMEBREW CONFERENCE (NHC): Call for beer for the NHC. We're looking for Northwest homebrewers to donate beer for the NHC Northwest Homebrewers Booth. PDX Brewers has put up $100 for ingredients. We're offering 50% off your ingredients for beer you brew for the NHC. Get your name and beer "up in lights" at NHC Club Night. We're providing kegs for any beer brewed, so you don't have to bottle or keg the beer you brew. Kegs will be available to fill in June.

THREE MUGS BREWING COMPANY...COMING SOON: OLCC approved our license to have a brewery, tap room and bottle sales. We hope to open in early May. We'll have guest taps and bottle sales (for consumption on and off premise) until the TTB (ATF) approves our license to brew. As we ramp up brewing operations, we'll be selling and distributing our own beer, too!

Check out the article about Three Mugs Brewing in the Oregonian.

MORE HOPS, ALL AT THE BEST PRICES, OF COURSE!: We now have 10 more varieties of Australian and New Zealand hops in stock: Helga, Pacifica, Pacific Gem, Pacific Jade, Pride of Ringwood, Southern Cross, Stella, Summer, Sylva and Wakatu.

We also added Belma whole leaf hops from Yakima. We also have Simcoe and Citra in whole and pellet, and Amarillo and Mosaic in pellet.

WINNER, BEST HOMEBREW SHOP IN OREGON: Thanks to you, our customers, we've been voted Northwest Brewing News 2012 Best Homebrew Shop in Oregon. WOOOHOOO! Thanks to everyone who voted for us...you're awesome!

ARRRGH! They listed us as being in Corvallis, again! Please go here to tell them they screwed up.

FREE BREW DEMONSTRATION: FIRST SATURDAY @ NOON: Our free brew demonstrations continue each first Saturday of the month. If you're thinking about learning to brew, or are already an extract brewer and want to see what it takes to transition to all-grain brewing, come out and have a beer with us and see what it's all about.

BREWING, WINEMAKING, CIDER MAKING AND MEAD MAKING CLASSES: Check out our upcoming classes here.

THE BEER CHICKS COLLABORATE WITH BREW BROTHERS ON RECIPE KITS: Check out The Beer Chicks and Brew Brothers on KATU Channel 2's AM Northwest:

The beer they pour out of that awesome Brew Brothers Grenade and drink is Chris's very own Northern English Brown.

The Beer Chicks collaborated with us to distribute recipe kits based on recipes in their new book, The Naked Brewer.

Check out The Beer Chicks Brew Shop to buy their books, recipes, etc.

YOU CAN ORDER ON THE WEBSITE FOR LOCAL PICKUP OR DELIVERY: Did you know? We have "shipping" options at checkout that allow you to choose store pickup, home delivery or delivery at a scheduled Product Pickup Point (PPP). So, for example, if you're in a hurry and need to do a "drive by" to pick up supplies, you can use this convenient option to place your order, and we'll have it ready for you to pick up when you arrive (but please give us a call and let us know you've put in a store pickup order and give us at least and hour, preferrably more, to prepare it for you). Check out all your options here.

VIRTUAL BAG OF MALTTM IS ON THE WEBSITE: "What's that?", you ask. Well, you can buy a bag of grain at the by the bag price (currently $29.50 for Great Western 2-row pale), and we set up a ledger for you to draw on your bag. No more lugging a whole bag of grain home (or having it shipped all at once)...no need for massive grain storage bins that take up valuable space, plus you don't have to worry about the grain getting stale because you're always drawing from the freshest grain we have. Plus, if you want, we'll mill your withdrawal, and any other grains you want to add, for free. What a deal!