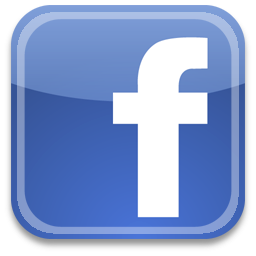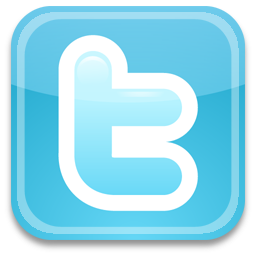 HOURS: Monday - Friday, 10:30 AM to 7:00 PM; Saturday, 10 AM to 5 PM; Sunday, noon to 5 PM

For our online customers, please keep in mind that we're located in the Pacific Time Zone.

If you do call before/after business hours & we don't pick up, please leave a message...we'll return your call ASAP. We do respond to brew emergencies!
BREAKING NEWS:


BIG BREW @ BREW BROTHERS, MAY 3: Come celebrate National Homebrew Day with us on May 3. Bring your brewery out and brew with us...everyone who brews at Brew Brothers during BIG BREW gets 50% off brewing ingredients for the first beer they brew on site. You don't have to brew to come enjoy. We'll have free food, music, giveaways, and lots of homebrew to share. Brewing spots are limited, so call or e-mail to reserve your spot.

PORTLAND CHEERS TO BELGIAN BEERS: There's a homebrew competition that you can enter (we host the judging at Three Mugs Brewing Co). Then, come out to the people's choice fest on May 31 to vote for your favorite pro brewer entries and to hear the announcement of the winners of the homebrew comp. For more information, check out the Oregon Brewers Guild.

GROW YOUR OWN...HOPS: Hop rhizomes (the root-like part of the plant from which you grow more hops) are here. However, we have a limited quantity above what was pre-ordered, so we're only selling them in the store. Here's a link to how to grow hops.

WE WON! BEST HOMEBREW SHOP IN OREGON: We took the Northwest Brewing News Readers' Choice Award for Best Homebrew Shop in Oregon. Thanks to everyone who voted for us!

HOP BLOWOUT SALE: Overstocked and end of year hops on sale now...20% and more off our regular low prices.

THREE MUGS TAPROOM IS OPEN!!!: Come enjoy a pint (in an 18 oz glass!) or bottle/can, or pick up a bottle/can or get a growler filled for later. We have 20 taps on right now, including two of our very own beers, with more to follow.

Go to the Three Mugs website to see what we currently have on tap and in bottles/cans or call us at (971) 322-0232.

THE BEER CHICKS COLLABORATE WITH BREW BROTHERS ON RECIPE KITS: Check out The Beer Chicks and Brew Brothers on KATU Channel 2's AM Northwest:

The beer they pour out of that awesome Brew Brothers Grenade and drink is Chris's very own Northern English Brown.

The Beer Chicks collaborated with us to distribute recipe kits based on recipes in their new book, The Naked Brewer.

Check out The Beer Chicks Brew Shop to buy their books, recipes, etc.

YOU CAN ORDER ON THE WEBSITE FOR LOCAL PICKUP OR DELIVERY: Did you know? We have "shipping" options at checkout that allow you to choose store pickup, home delivery or delivery at a scheduled Product Pickup Point (PPP). So, for example, if you're in a hurry and need to do a "drive by" to pick up supplies, you can use this convenient option to place your order, and we'll have it ready for you to pick up when you arrive (but please give us a call and let us know you've put in a store pickup order and give us at least and hour, preferrably more, to prepare it for you). Check out all your options here.

VIRTUAL BAG OF MALTTM IS ON THE WEBSITE: "What's that?", you ask. Well, you can buy a bag of grain at the by the bag price (currently $29.50 for Great Western 2-row pale), and we set up a ledger for you to draw on your bag. No more lugging a whole bag of grain home (or having it shipped all at once)...no need for massive grain storage bins that take up valuable space, plus you don't have to worry about the grain getting stale because you're always drawing from the freshest grain we have. Plus, if you want, we'll mill your withdrawal, and any other grains you want to add, for free. What a deal!